Locks can be tricky and very intensely complicated at times. They do provide safety and security for our homes and office but they also call for a lot of maintenance and other related chores. Most of the times we tend to just forget them and take them for granted. They are there, fixed on our doors and we are using them without any care in the world about how they function and lock and unlock every time we insert the key inside. It is only when we find ourselves in a situation that calls for the services of an Emergency Locksmith Los Angeles professional that we realize we should have taken care of them regularly.
Yes, these locks that you have purchased last month are durable without a doubt but they still are prone to catching debris, dirt and grime. Their moving parts can catch all kinds of deposits and that can lead to a number of problems, top of the tier being an emergency lockout!
Yes, a lockout or also a lock-in for that matter is possible if your lock is not in a good or working condition. Therefore before you call in the experts to get you out of this mess, following are a few preventive measures that you can take to ensure that your locks are well maintained: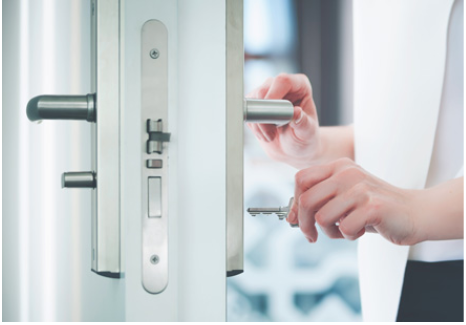 Oil them as per the manufacturer's guidelines
Dismantle or disable them to clear all errors (valid for smart locks)
Use tiny and soft brushes to clean the moving parts of the lock
Prevent locks from water splashes or spills (some models of locks demand this)
Don't use spirit to clean them as it may leave some parts too dry to function
Apart from these there are brand and make specific instructions that you might need to follow so be diligent of those as well. But when the crisis is upon you, there is not really a choice in your hands you see. You just have to pick a random Emergency Locksmith Los Angeles service provider because at that point in time all you want is a quick resolution and nothing else. It is advised that you should be prepared for the worst at all times and that necessitates you looking beforehand for the right locksmith in the city. A few pointers below are going to help you reach the right professional in no time. So let's start with:
Picking a locksmith that is nearby because a professional that has easy access to your home is always quick to reach the place of the incident and save more of your time and money.
Not forgetting to get any valuable referrals because the people who have had firsthand experience with the locksmith professional can help you reach a decision quicker.
Using the internet wisely and not falling for any fake reviews and comments which will ensure that nobody can fool you into paying for a substandard service.
Always considering auto locksmiths because what happened at your home is also possible in your car and it is always better to be prepared and have the number of a reliable Emergency Locksmith Los Angeles firm on your speed dial.
Knowing anything and everything important about locksmith liability and charge so that in case of any damage, you are always protected.